Oh man, guys. I know as much as anybody that there is a lot of awesome stuff for sale on Etsy, but sometimes I get pretty excited about it. This is one of those times.
The Sparkling Sparrow
, in Appleton, Wisconsin, offers these amazing hair clips, hair combs, and more fashioned out of vintage and reclaimed jewellery. I feel like I stumbled into a diamond mine.
I always pictured I would have a hairpiece like this for my eventual wedding, made out of all the sentimental (but maybe broken or mismatched) jewellery I've been saving. Looking at these lets me know that it is very much possible, and will look stunning. Yay!
Here are some favourites, but check out the shop yourself - I'm drawn to a particular look but there are more varied, interesting pieces too.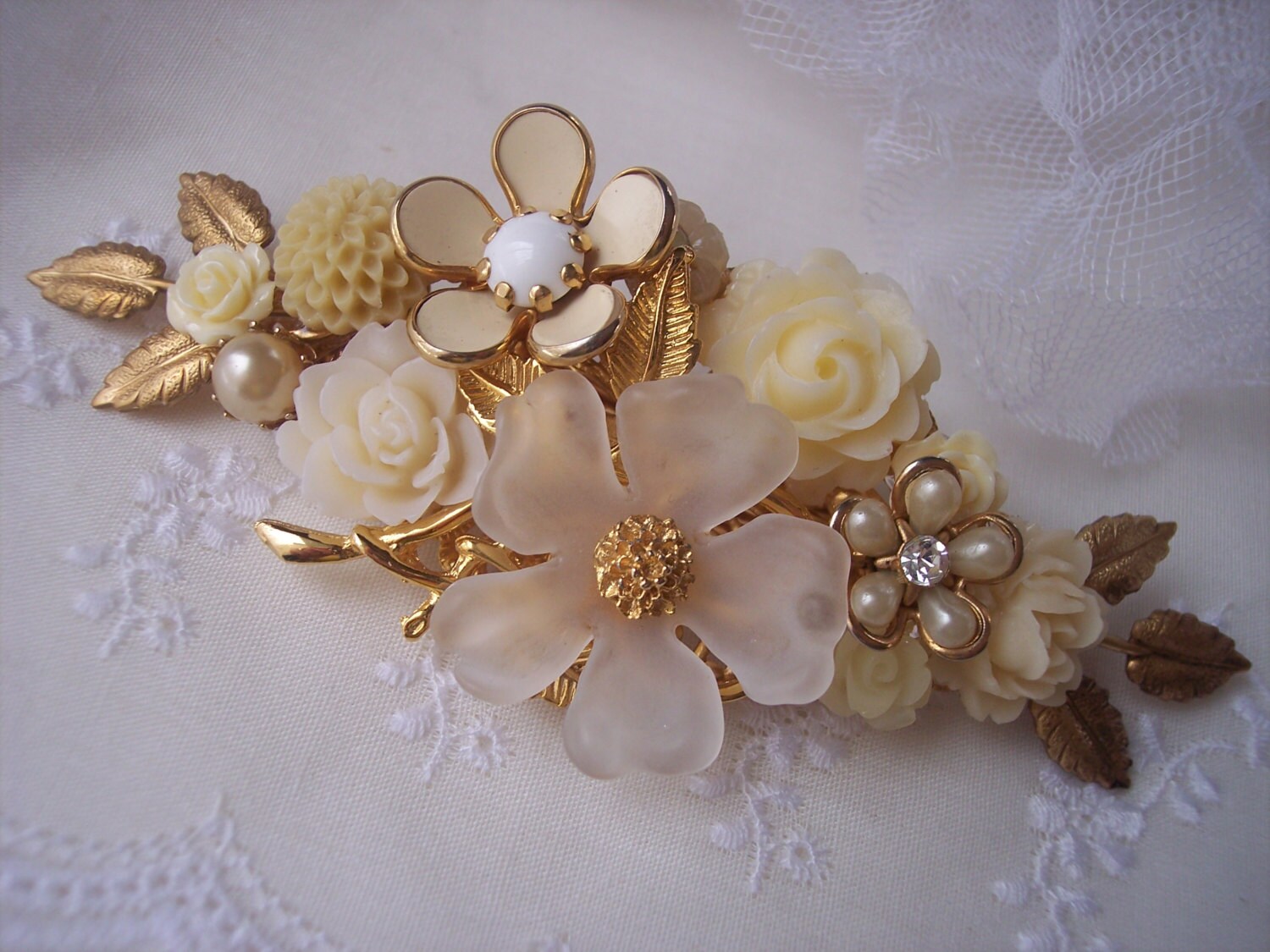 The first one I found - stunning!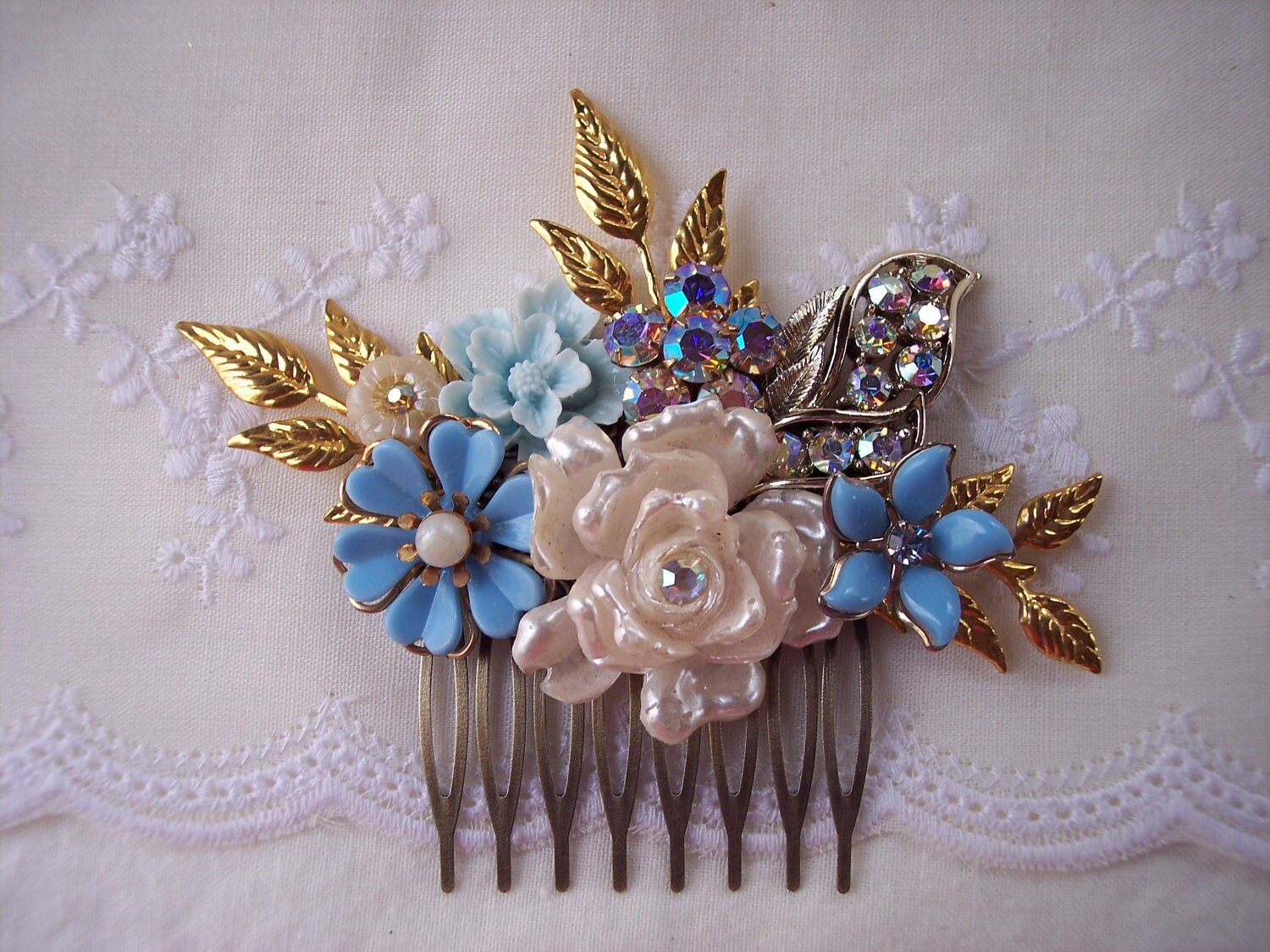 Pale blues and gold, fave combo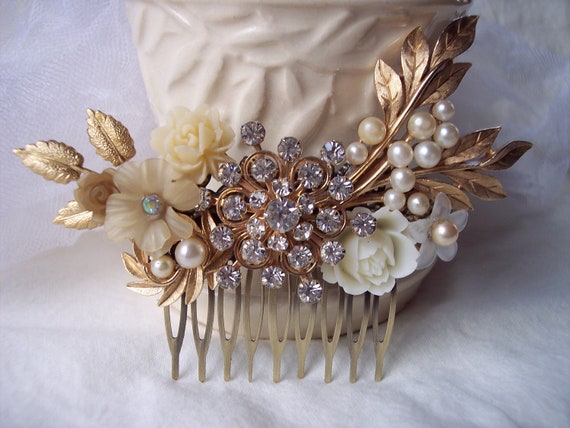 White, ivory, cream, blush, rose, gold. So pretty and feminine.